Hello! I'm John Shillito, I've been blowing my trumpet and leading bands for over 70 years and I'm still active and enjoying jazzing things up a bit.....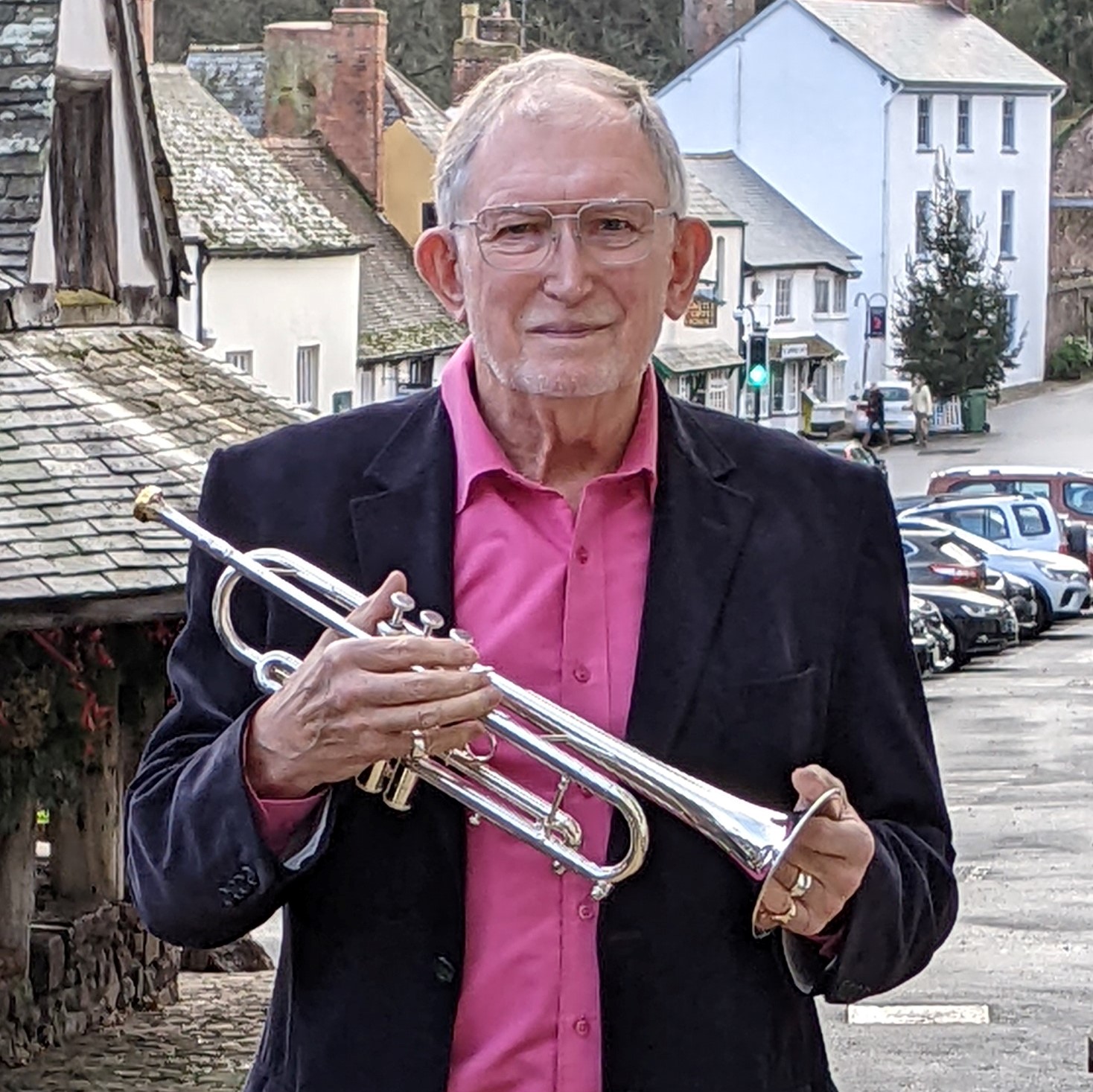 You must get acqainted with...
the RIVIERA RAMBLERS ...
that's the band I lead... and we're doing our best to spread our musical happiness in these difficult times....
The Riviera Ramblers is an exciting 5 piece band playing music from the great jazz and swing era of the 1920's, 30's and 40's - and playing with a lot of skill and enthusiasm.
Originating from Devon, (the "English Riviera"), we're always well received at jazz clubs, festivals and dance weekends all over the UK and we have a busy schedule playing at pubs, clubs and functions throughout the South West.
Trumpet, clarinet, alto & baritone sax, 2 guitars and a double bass are the instruments that make the sounds - and there are excellent vocals (female and male) too. The band has an extensive repertoire of tunes which have stood the test of many decades and become "classics" of their own kind.
You'll hear music that connects with some of the great names of jazz - Louis Armstrong, Duke Ellington, Benny Goodman, Billie Holiday, Django Reinhardt and many more; and songs with exquisite melodies and captivating lyrics. Some of them may be nearly a hundred years old - but they are all played with excellent musicianship and with warmth and enthusiasm that makes them sound as fresh as the day they were written.
You can be sure of an excellent musical and social event - and you'll leave with a smile on your face, a swing in your step, and lots of memorable tunes going round and round in your head!
We're not just your ordinary jazzband!
Please click on the Gigs page to see where you can find us - soon!
email enquiries@johnshillito.co.uk
phone 01803 907903 or 07977577321
JOHN SHILLITO trumpet and bands for any occasion
Serious jazz with a smile on its face!