John Shillito and the RIVIERA RAMBLERS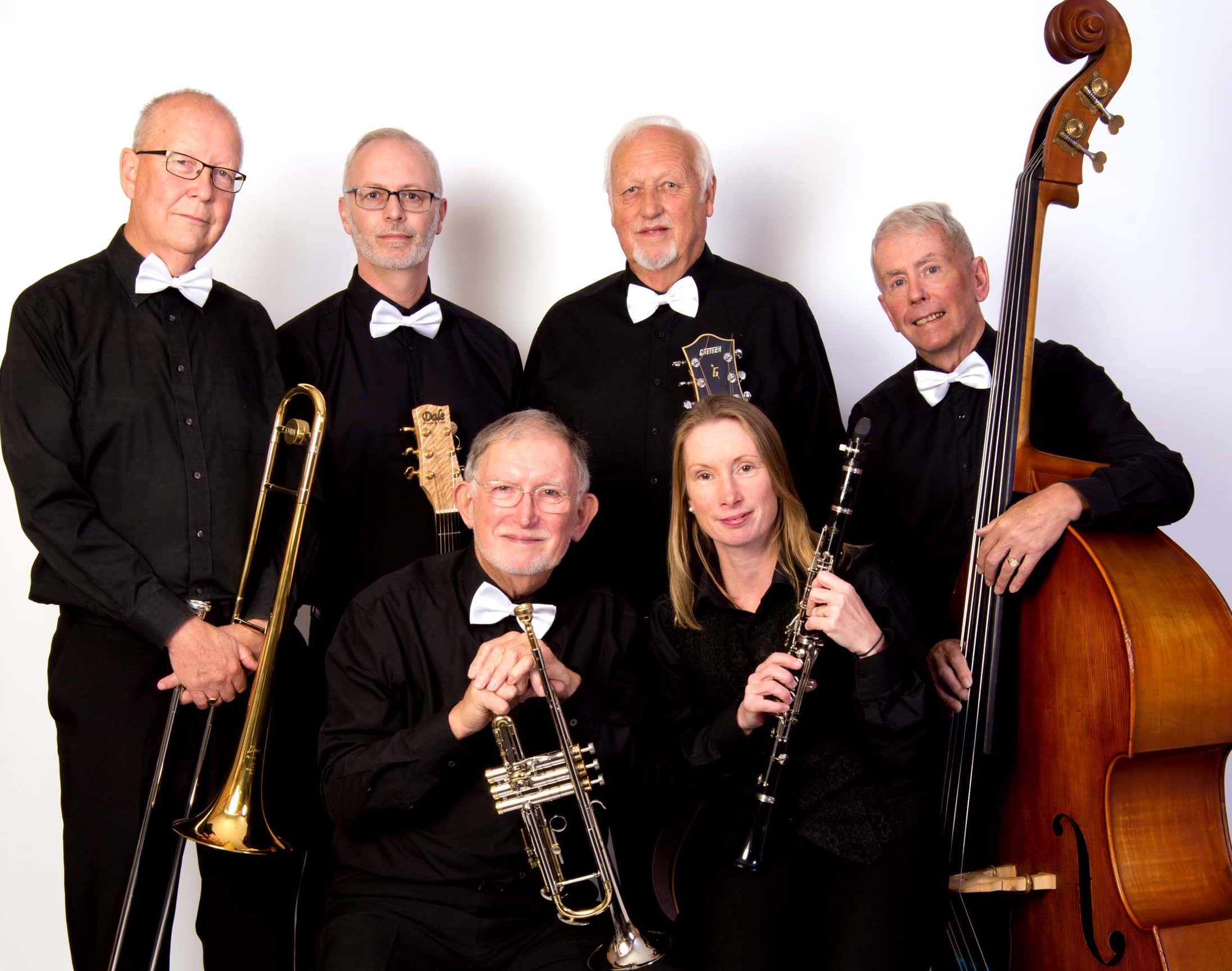 We're looking forward to our release from lockdown!
We've not been able to play together since just before Christmas, but, despite the unsafe, uncertain and unpredictable times, we've been very fortunate to stay well. During 2020 we were lucky to be able to get together for some very rewarding gigs.
We'd like to give our sincere thanks to all the event promoters, pub managers, clubs and private individuals who have booked the RIVIERA RAMBLERS as a band, and our members, as individual musicians, since the very first period of lockdown.
Who'd have thought it would go on this long?
In enabling us to spread a little music and joy to your customers and guests, you've provided welcome opportunities for us to continue doing what we like most - making and developing our music together, as a band, and playing it to make people feel happy. We appreciate just how fortunate we've been during a time when many other musicians and bands haven't been able to work at all. We've had a lot of cancellations, of course, and, sadly, some lost venues that we'll never play again; but the gigs that we have been able to do have all been a joy and we've had so much support and positive feedback from our audiences, including many people who we had never met before. Thank you very much....
There have been so many personal tragedies, so much hardship and distress.
We sincerely hope that 2021 will bring better times for you, for us, and for the whole world. We look forward to the occasions that we'll be able to play for you again in the future, and to being able to socialise, safely and freely and relaxed.
Stay well, keep safe and be happy.
Please click on the Gigs page for up to date information .
email enquiries@johnshillito.co.uk
phone 01803 907903 or 07977577321
JOHN SHILLITO trumpet and bands for any occasion. Serious jazz with a smile on its face!