Hello! I'm John Shillito, and I like to jazz things up a bit.....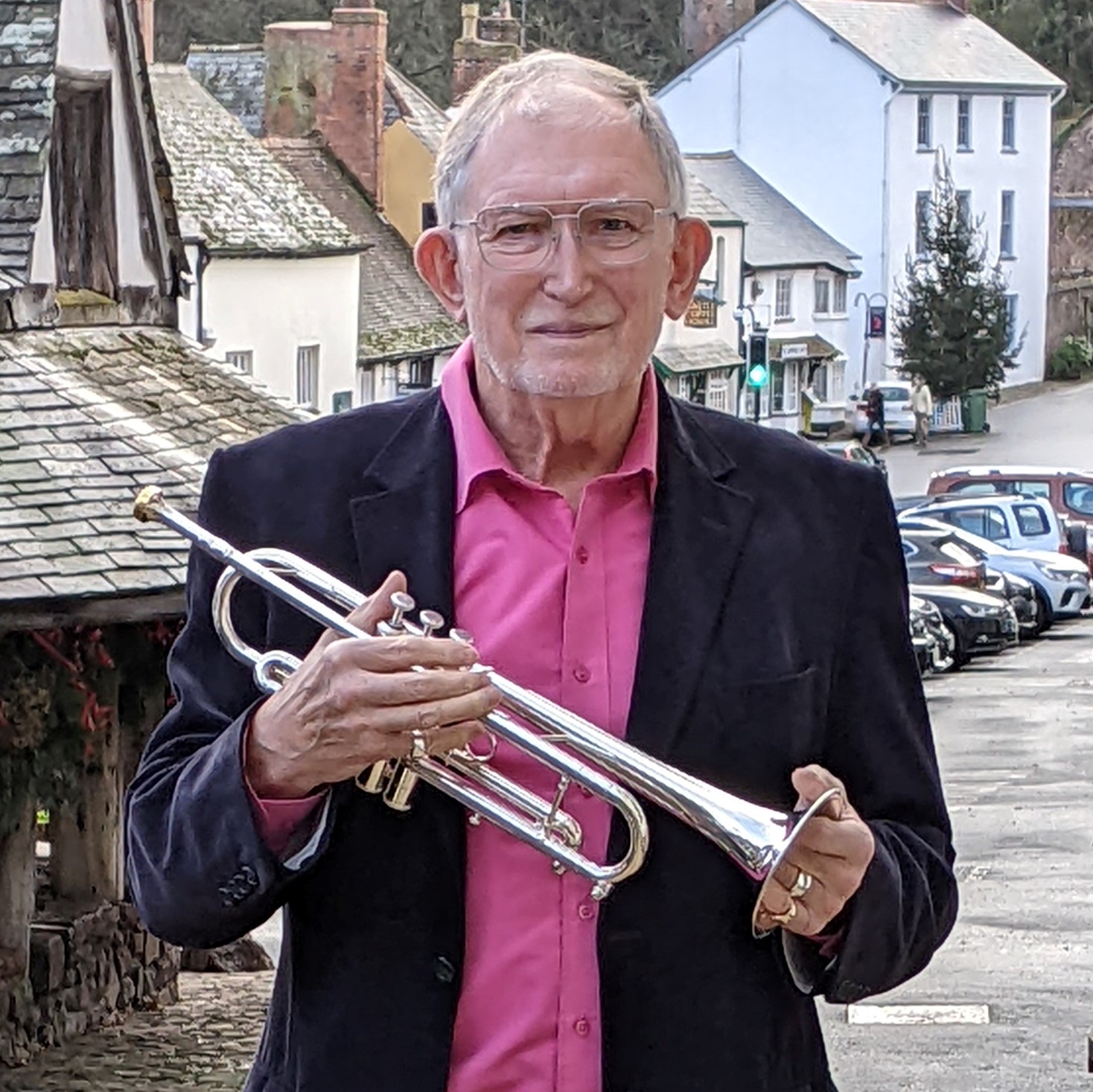 New Year Greetings to everyone! I hope that 2022 will bring better things for us all - good health and good fortune.
The RIVIERA RAMBLERS
and myself will be doing our best to spread lots of happiness wherever we go!
We saw in the New Year in style - but safely - with a reduced, but very jolly, gathering at our annual Old/New Year Party at the Yarn Market Hotel in picturesque Dunster in Somerset - and we're all looking forward to being back again next year, as well as at our Summer house party in July. The band is in great form, with lots of familiar (and many less familiar) melodies to give you enjoyable listening and to entice you to dance.
We play swinging, accessible jazz that's easy on the ears and irresistible to the feet. Much of the band's large repertoire originates from the sounds of the Swing era of the 1930's and 40's. The musicians are myself, John Shillito (trumpet/cornet), Zoe Lambeth (clarinet, alto and baritone saxes), John Whitlock and Dale Whitlock (guitars) and Pete Furnish (double bass). Audiences enjoy our pulsating rhythms and exciting improvisations, with vocals from Zoe and myself, and the occasional dazzling banjo feature from Whitlock senior. On special occasions, we augment our sound with some "recreational" trombone playing from the brilliant Bob Martin. The band's warm (and often hot!) ensemble sound is "free and easy", but it's skilfully created, as we share the fun with each other - as well as our audiences.
The tunes you'll hear are melodic, memorable and foot-tapping, often nostalgic. The swinging rhythm is irresistible: the style of jazz originates out of New Orleans, of course, and comes on a musical route via Harlem, sometimes with echoes of the Parisian "gypsy" jazz of the Hot Club of France - and via the English "Riviera" - Torbay in Devon.
Please click on the Gigs page to see where you can find us - soon!
email enquiries@johnshillito.co.uk
phone 01803 907903 or 07977577321
JOHN SHILLITO trumpet and bands for any occasion. Serious jazz with a smile on its face!